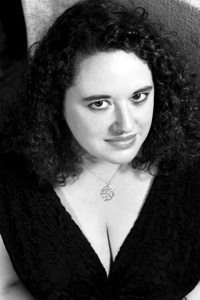 Elizabeth Donald is the author of "The Dreadmire Chronicles: Knight of the Demon Tree".
Elizabeth's first novel, a vampire mystery titled Nocturnal Urges, was published in 2004. It won the Darrell Award and was a finalist for the Prism Award. The sequel, titled A More Perfect Union, was released in 2005. Both books were combined in a trade paperback titled, Nocturne. The third vampire book, Abaddon, won the Darrell Award as well.
Elizabeth has written a number of short stories and essays that have appeared in a variety of online and print publications. One such story, Wonderland, won the Darrell Award in 2006. Her short-story collection, Setting Suns, was also published in 2006. Current projects include The Cold Ones, a zombie novella coming out in fall 2009.
In the real world, Elizabeth is a newspaper reporter in the St. Louis are, and writes CultureGeek, a pop-culture review blog & column at www.ElizabethDonald.com.
Ad blocker interference detected!
Wikia is a free-to-use site that makes money from advertising. We have a modified experience for viewers using ad blockers

Wikia is not accessible if you've made further modifications. Remove the custom ad blocker rule(s) and the page will load as expected.